Pindigiland

Günter Freiberger is a collector with a passion. He managed for the Pinball private foundation one of Europe's largest and most valuable collections of pinball with world character. Each pinball machine is a piece of time, technology, innovation and cultural history-this you get to know in His great PowerPoint presentation as part of a group or special management.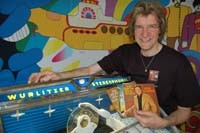 Pindigiland consists Game Room - Scary Gang - Beatle Wall Kids Corner - Neverland - Highland Highland 1-2 and demonstration hall + 1 + 2 total restoration area about 800 m2.

 

In Pindigiland you also learn that not every jukebox is a Wurlitzer, and you learn the specialties of the four big names Wurlitzer, Seeburg, Rock-Ola and Ami know.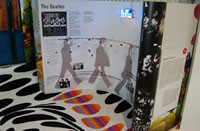 As a Beatles fan Günter Freiberger has given the great Yellow Submarine Wall of Schallaburg a place of honor.

A jukebox is stocked only with Beatles numbers.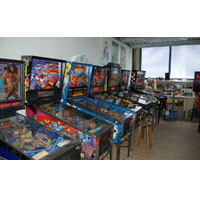 Sightseeing / Visit by appointment only
(7 days a week) ideally groups from 10 persons to 100 persons
Duration: about 1 hour lecture
Admission per person:
without a guide € 9, -
with guide € 17, -

Each guide is a special tour with free pinball game on devices from eight decades and a PowerPoint presentation Collectibles + Video!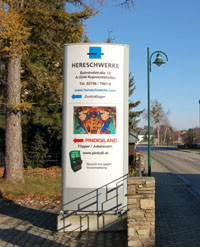 further exhibited in the COLLECTION or Pindigiland:
     gramophone
     Phonograph to 1900
     High Fi devices (Marantz) 70s
     Autodrome Ihle from the 60s
     Marilyn Monroe on fan in orig.Grösse
     Neons (Nostalgic neon sign)
     BEATLES - LOVE AMI Jukebox
     HERCULES the largest pinball world
     ELVIS MUSIC FLIPPER
     Special devices such as Space Invaders
     DAVE CHRISTENSEN (Mad DOG) Pinball Collection
     youth ... not everything is free (separate room from 18 years)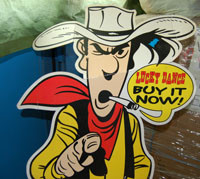 one or the other exhibit and doubles are also available for purchase